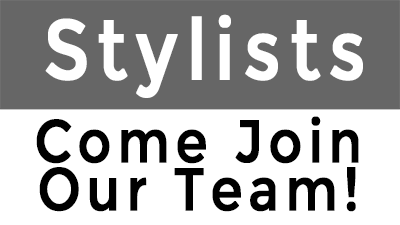 Stylists join our team!!
We are looking for experienced stylists part or full time who are are career oriented, energetic, and love our industry! Benefits Include:
Salary and commission based
IRA for retirement
Paid vacation
Continued education
Contact Sarah at klippingssalon@gmail.com or 781-665-4999.
Hours
Tuesday: 10am – 6:30pm
Wednesday: 9am - 6:30pm
Thursday: 9am - 4:30pm
Friday: 9am - 6:30pm
Saturday: 9am - 3:30pm
Sunday/Monday: Closed
Location
444 B Main Street 
Melrose, MA  02176 
We Accept



Sorry for the inconvenience, we cannot accept tips on checks or cards.